Our office has been designed with the comfort and care we know our patients want and deserve. It is our desire that your visits be as comfortable, pleasant, and convenient as possible. Our team is happy to assist you in any way possible so that you enjoy your dental experience with us.
High-Tech with a Soft Touch
For your comfort, we've equipped our family dentist office with a number of amenities to help you feel at home during your visit. We also offer sedation to help anxious patients relax during treatment.
TVs in Treatment Rooms
Movie Glasses
Over 60 DVD Selections
Neck & Body Pillows
Blankets
Warm Scented Towels
Nitrous Oxide (Laughing Gas)
People of all ages can experience dental anxiety, which is why we strive to make your visits with us as comfortable and stress-free as possible. We offer nitrous oxide (laughing gas) to help you relax, and we will adjust our care to meet your needs. Please share your concerns with us so we can help you receive the dental care you need, just the way you need it.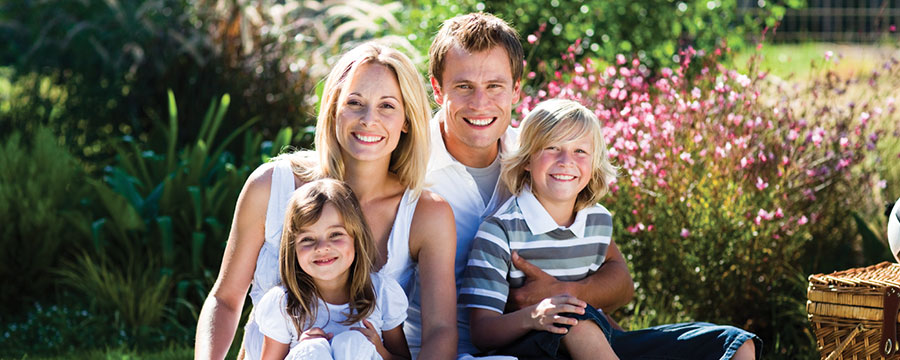 Routine Cleanings & Preventive Care
Regular dental checkups from your family dentist not only keep your teeth and gums looking and functioning their best, but they can also improve your overall health and significantly reduce the amount of money you'll have to spend on dental treatment later in life.
Individual Consultations & Dental Exams
Dental Cleanings
Sealants & Fluoride Treatments
Oral Cancer Screenings
Periodontal Care
We want to help guard you against gum disease, so we provide complete periodontal care, including diagnosis of gum disease, surgical and non-surgical treatment for gum disease, and deep cleanings for periodontal health maintenance.
Custom Nightguards & Mouthguards (for Bruxism/Teeth Grinding)
If you suffer from chronic migraines or tension headaches, the pain you're feeling during the day could actually be caused by involuntary teeth grinding, or bruxism, that occurs during sleep. One of the most common causes of bruxism is stress, and while we can't control how stressful life can be, we can help prevent some of the headaches that come with it. Dr. Pedley can construct a small, comfortable nightguard, called an NTI, that you wear while you sleep, allowing the muscles in your jaw to relax. Call our office today for more information or visit www.HeadachePrevention.com.
TMJ/TMD Treatment
If you experience frequent tooth sensitivity or pain, and/or clicking in your jaw, you could be suffering from TMJ disorder. TMJ disorder is usually caused by a misaligned bite and can make it difficult to chew, yawn, or even talk comfortably. Many people suffer from TMJ, but you don't have to live with the pain. We offer a variety of conservative treatment options that can not only alleviate your pain, but also improve the health, function, and appearance of your teeth.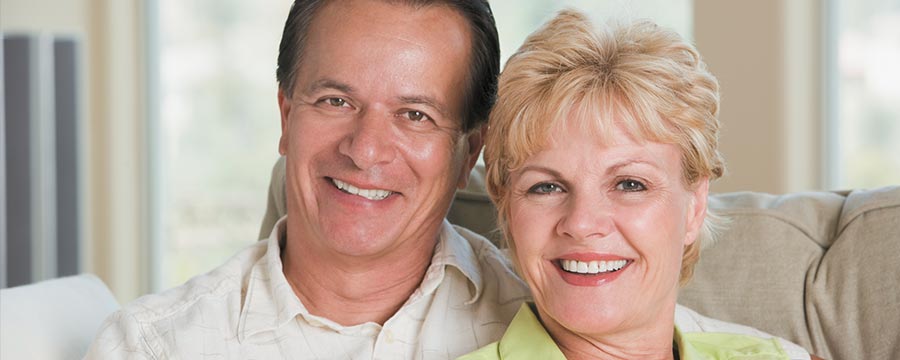 Restorative Dental Care
If your smile needs a little help to get back to full functionality, Dr. Pedley can help. He can perform a variety of restorative treatments, from small fillings up to smile restorations with dental implants.
Tooth-Colored Fillings
One-Visit Crowns, Inlays, & Onlays with CEREC®

The revolutionary CEREC® technology allows us to create and place durable, tooth-colored restorations – including crowns, inlays, and onlays – in just ONE visit! Dr. Pedley first takes a digital image of the affected tooth, which he then uses to digitally design your custom restoration. The computer-aided manufacturing that follows is extremely precise, ensuring a terrific fit when we bond the newly milled restoration to your tooth about thirty minutes later. Best of all, CEREC's digital imaging software and onsite milling unit make messy impressions and uncomfortable temporary crowns a thing of the past.
Dental Implants
If you struggle with ill-fitting, uncomfortable dentures and are ready for a permanent solution, Dr. Pedley can give your smile a second chance with dental implants. Implants are effective in stabilizing dentures to fit, feel, and function more like your natural teeth, resolving many of the practical and social problems associated with removable dentures. Healthy dental implants can even help prevent further bone loss.
Dental implants can also be used as single-tooth replacements in conjunction with other restorations, such as crowns and fixed bridges. Call our office today to discover how dental implants can help you get your smile back and better than ever!
Dentures & Partial Dentures
Root Canal Treatment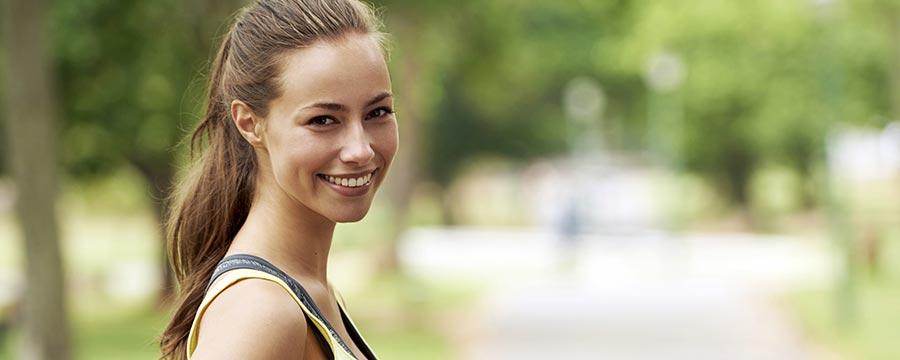 Cosmetic Dental Care
Give your smile a facelift with our cosmetic dental treatments.
Amalgam/Metal Removal
Smile Analysis & Design
Are you considering cosmetic dentistry? Our smile analysis and design process allows you to preview your new and improved smile before treatment begins. Come in and see for yourself!
Porcelain Veneers

If you're ready for a dramatic smile makeover but are worried that your teeth are too chipped, cracked, or discolored, you could be a candidate for veneers. Porcelain veneers are thin ceramic casings that are bonded permanently to the front side of your teeth to give your smile a more uniform appearance, and they look and feel like natural, healthy teeth.
Professional Teeth Whitening

In addition to giving you the benefit of a cleaner looking and more attractive smile, whiter teeth can also enhance your confidence and self-esteem. Ask us about our custom take home whitening kits at your next visit, and experience professional-strength teeth whitening in the comfort and convenience of your own home.
Dental Emergencies
Dental emergencies always seem to happen at the most inconvenient times. We don't want you to have to wait for an appointment when you're in pain or you've chipped a tooth, so if you need to see an emergency dentist fast, call us! Dr. Pedley sets aside time in his daily schedule for emergency appointments so you don't have to wait in pain.
Advanced Technology
Dr. Pedley is dedicated to bringing his patients the most up-to-date technology available. This ensures that the care he provides is comfortable and efficient.
Laser-Assisted Cavity Detection

Identifying and filling cavities is one of the most important services we provide for our patients. We use DIAGNOdent® laser technology, which detects decay in its early stages, often before it can be recognized by other means, allowing us to place smaller fillings and preserve more of your natural tooth.
Isolite® Patient Comfort System
Happy patients spend less time in the dental chair with more comfort. To help achieve this, we use the Isolite® System. This system has a soft and flexible mouthpiece to help you rest your jaw and shield your tongue and cheek during procedures. It has a light to illuminate your mouth from the inside, making treatment more effective and faster than ever before.
Digital X-rays & Intraoral Cameras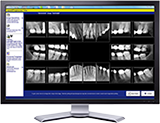 Digital X-rays are a fast and comfortable way for us to accurately assess your oral health needs. They emit up to 90% less radiation than conventional X-rays and require no chemical processing, so they're easy on you and on the environment.
With the intraoral camera, you see what we see in your mouth! We also use this camera to guide you through your diagnosis and treatment options, keeping you at the center of your treatment plan and fully informed every step of the way.